Yes, this will be the first Fedora release party in Belgium since a long time (maybe this IS the first one in Belgium, I don't know for sure)
So, I hope all the belgian Fedora contributors will come to this event, this would be a great opportunity for a get-together. Off course, also other people are welcome on this event -Fedora users, or people that want to start with linux-. We will help people installing fedora -there will be a local mirror-, try to give them some useful tips, and maybe we'll throw in a more serious talk too. This is also an opportunity to get to know the Fedora contributors in Belgium.
So, if you're coming, please register on this page (this _is not_ necessary), but it is useful for us to know how many people are coming!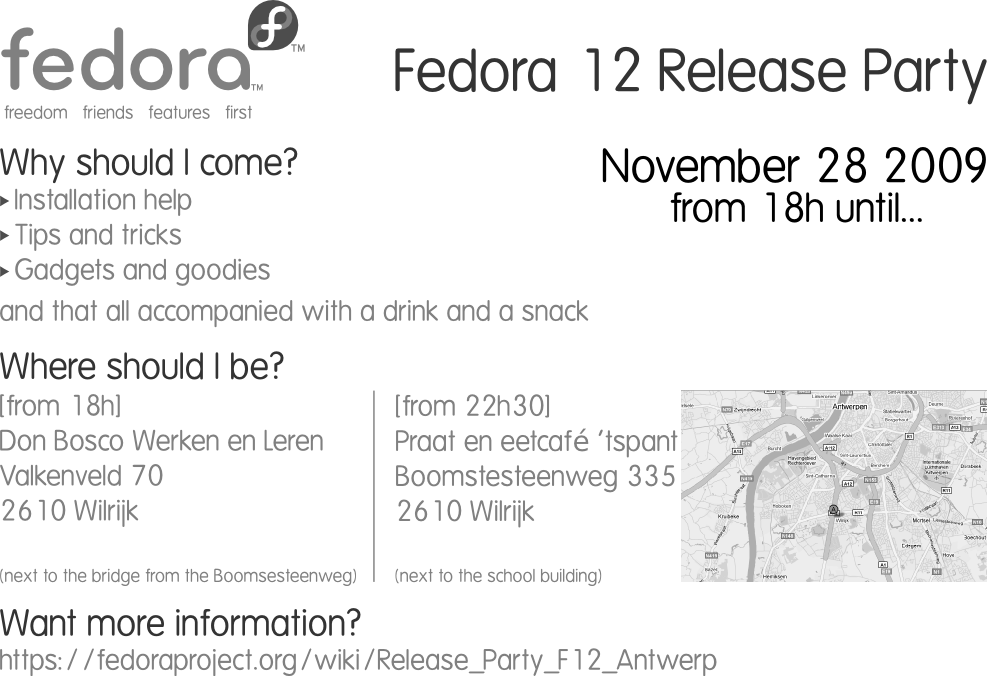 I created the poster in inkscape, on A4 format, so feel free to print them, and hang the poster in your school / work / wherever you want
Dutch version
English version
French version
German version
I hope I see you guys there, the 28 of november!
cheers,
Bert